Apartment Building - Purchase - Püttlingen
REMAX! Ehemaliges Steigerhaus mit 3 Wohnungen und einem Gartenhaus zu verkaufen.
Property type
Apartment building
Type of commercialization
Purchase
Number of floors (in the property)
3
Beschreibung:
Ehemaliges Steigerhaus in Püttlingen zu verkaufen!

Dieses ehemalige Steigerhaus aus dem Jahr 1897 steht auf einem ca. 1900 qm großen Grundstück. Im Haus gibt es 3 abgeschlossene Wohnungen mit insgesamt ca. 240 qm Wohnfläche. Die 2 ZKB Wohnung im Dachgeschoss mit ca. 53 qm ist vermietet. Ebenso die 3 ZKB Wohnung im 1. Obergeschoß mit ca. 99 qm Wohnfläche. Die 3 ZKB Erdgeschosswohnung mit ca. 91 qm Wohnfläche steht leer. Das Haus ist teilweise unterkellert.
Auf dem Grundstück steht noch ein Gartenhaus mit 41 qm Wohnfläche, bestehend aus einem Zimmer mit Kochnische, einem Duschbad und einem Wintergarten, das aber auch leer steht..
Jede der 4 Wohnungen hat einen eigenen Stromzähler. Es gibt nur eine Wasseruhr.
Die Heizkosten werden über Wärmemengenzähler an den Heizkörpern abgerechnet.
Ebenfalls befindet sich auf dem Gelände eine beheizte Doppelgarage mit Werkstattgrube von ca. 34 qm.
Im Garten gibt es eine Obstallee, 2 Teiche, eine Gartenlaube, einen Grillplatz und diverse Schuppen.
Das Regenwasser wird in einer 30000 l großen Brauchwasserbecken unter der Erde gesammelt.
Die Gasheizung ist gekoppelt mit einer Solaranlage für das Warmwasser. Die Warmwasserspeicher sind 300l und 500l groß.
Die Photovoltaik Anlage dient noch zur eigenen Stromversorgung.
Energieausweis:
Year of construction:

1897

Energy pass (for Buildings):

According to construction

Energy Certificate:

H

Energy pass valid until:

11.03.2019

Main fuel type:

Gas

Year of construction according energy pass:

1988
Ausstattungsbeschreibung:
Renovierungen:

1963 Bau der Doppelgarage mit den Klinkersteinen der abgerissenen Waschküche.
1983 Gasheizung und Erneuerung der Heizkörper und der Heizungsrohre.
1983 Renovierung der Erdgeschosswohnung, neues Bad und teilweise neue Leitungen.
1983 Dach neue Ziegel und Vollisolierung mit Dämmwolle
1987 neue Grundrissgestaltung der Wohnung, im ersten OG, die 3m hohe Decke wurde abgehängt, teilweise Leitungen ausgetauscht und erneuert. Bad neu.
1988 doppeltverglaste Holzfenster
1988 neue Grundrissgestaltung der Dachgeschosswohnung, neues Bad, Decken abgehängt
1994 Bau des Gartenhauses, Montage der Solaranlage, der Photovoltaikanlage und des Brauchwasserbecken(Regenwasserbecken)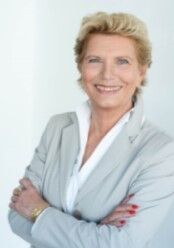 Monika Ruhland
RE/MAX Immobilien Kontor
+49 6831 4004242
Sie wollen mehr erfahren?
Wenn Sie uns eine Nachricht über das Kontaktformular senden, melden wir uns schnellstmöglich bei Ihnen: